Lily Allen Is Pregnant, Her Rep Issues a Statement
Pregnant Lily Allen and Boyfriend Ed Emerge Smiling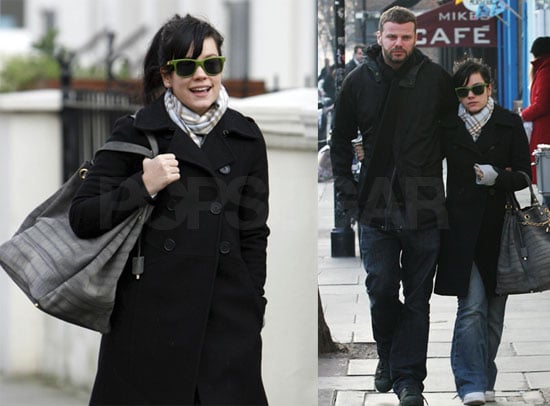 0
Pregnant Lily Allen and Boyfriend Ed Emerge Smiling
Yesterday's far less shocking newly pregnant celebrity, Lily Allen, was spotted out shopping with her boyfriend Ed Simons in London today looking happy as can be with the whole world knowing their news. The couple has only been together since September and clearly aren't wasting any time with things. Instead of selling their tell-all interview to a magazine, however, Lily's rep issued a statement. It said:
"I am pleased to confirm that Lily Allen and her boyfriend Ed Simons are expecting their first child. However, as the pregnancy is at a very, very early stage, the couple ask that you respect their privacy, as the health of Lily and their child is their paramount concern. As the pregnancy is at such an early stage the couple will be making no further comment but they are obviously both thrilled by the news. Lily's new album will be released as planned next year."
Gotta love the album plug at the end there. I guess it's time to issue a congratulations to the happy couple? With there already being rumors and photos of her smoking recently, hopefully everything with the pregnancy goes along smoothly. Hey, knowing how open Lily is on her blog, I'm sure she'll be telling the world all about it and exactly how it's making her feel.
To see more of Lily and Ed just