Lindsay and Ali Take Their Bikini Photo Shoot Into Nature
Lindsay Lohan continued her Hawaii vacation with a whole lot of bikini exploring yesterday. She and Ali navigated the way around some rocks, hills, and tidal pools with the help of a doggie who wanted a swim as well. As wholesome as Lindsay's sisterly fun in Maui looks, there are still lots of raised eyebrows over the actress's particularly slender frame when she emerged in her string bikini over the weekend. At least she looks happy playing around with Ali all over the island and getting a little dirty while she's at it.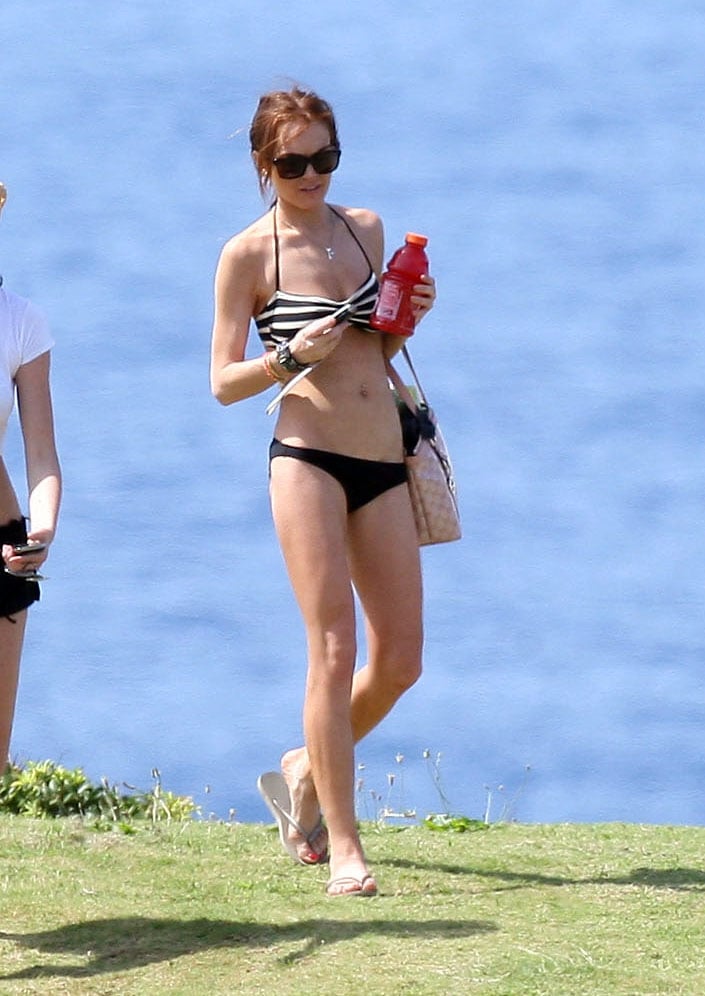 To see LOTS more of Lindsay and Ali in their bikinis just
.