Lindsay Brings Brandon Davis Presents?
So Lindsay Lohan went to visit the same man that called her a firecrotch and poor since she was only worth $7 million. Sounds weird but I wouldn't put it past her. Ted Casablanca reports: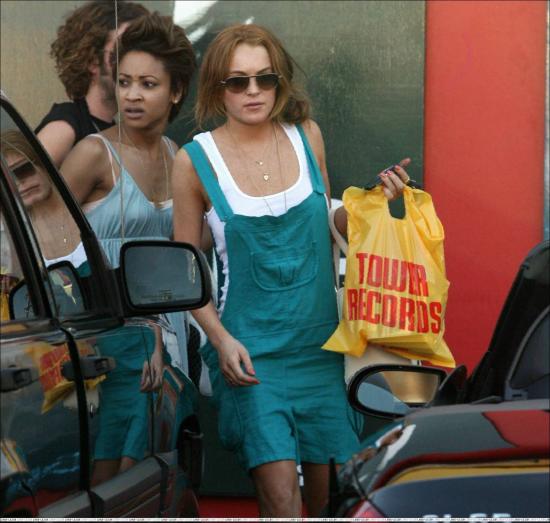 Seems none other than Lindsay Lohan, whom Brandon dubbed Firecrotch in his beyond-awful taped tirade, actually came by. This according to beachy witnesses who assure me Ms. L. was def visiting the man who weeks earlier had insulted the poor gal so hideously.

Lohan's rep had no comment, but evidently, Linds-hon arrived on the rehab grounds in a limo around midnight, complete with armfuls of Barneys shopping bags. "The staff wouldn't let her in because of the late hour," said my source. "She left in a huff."

So friggin' strange! What was in the bags? Why did she come so late? Why did she come at all?
So weird. X17 online already has pictures of a post-rehab Brandon Davis out on the town with BFF Nicky Hilton. More pics of LL at Tower Records so read more