Lindsay's Christmas Eve Party
Lindsay's Christmas Eve Party
Lindsay may be attending AA, but that didn't stop her from missing out on partying for Christmas Eve. LL and Brittny Gastineau were spotted at Lotus in NYC on Sunday night, but supposedly Lindsay stayed away from the alcohol. Star reports: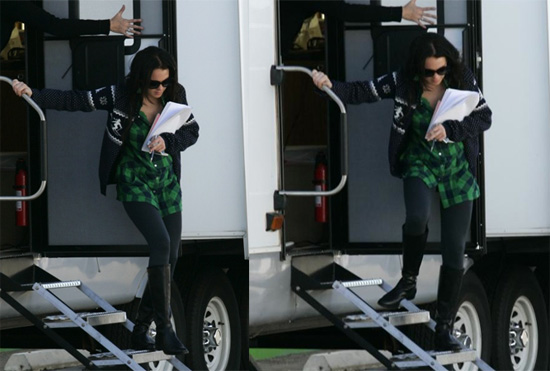 "They arrived in a group of about five or six people," a source tells Star. "They were sent a round of watermelon martini shots, and they were also comped a bottle of vodka. But Lindsay didn't drink." The source adds that Lindsay told a club staffer, that "she was with her family earlier for Christmas eve and was catching up with her New York friends.

Lindsay's mom and three siblings live in Merrick, N.Y., about an hour east of NYC. She was really sweet to the staff. Lindsay was just watching the crowd, sitting on the banquet, listening to music. She mostly sat watching everyone, while her friends seemed to have a good time." Lindsay, who wore a light blue blazer and multi-colored scarf, left with her entourage at 3 a.m.
We're proud of Lindsay for still sticking to the water. Besides, who wants to be hungover for Christmas anyway?! Let's hope Lindsay can keep up more of these promising reports, especially with New Year's around the corner. For more of LL hard at work on the set of I Know Who Killed Me so read more