Lindsay's To Do List
Lindsay's To Do List
Lindsay is only 20-years-old and she sure has a lot she wants to do in the next decade. One of those includes marriage and while she had us thinking a few short weeks ago that she might be engaged for the second time we know she is on a break with her summertime love Harry. Here's more on LL's list: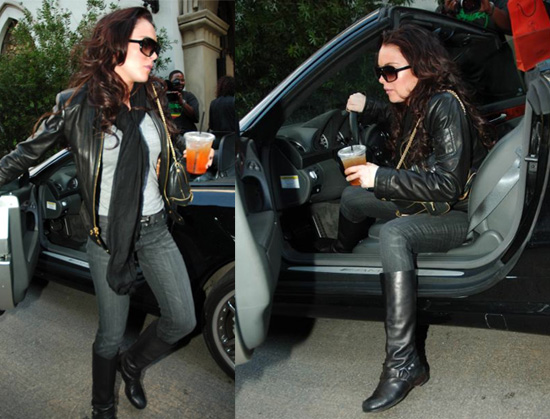 "I want to get married before I'm 30. And have my house. And make the kind of record I want. And I'd like to win an Oscar before then," the Bobby actress says in the November issue of InStyle.

Although she's known for going out, Lohan insists she's a homebody at heart. "Owning a house will make me very proud. I need a place to call home, to feel it's mine," she says (she's been living at L.A.'s Chateau Marmont). "I love to cook. My grandmother is Italian. I'm pretty practical. I'm a very domestic person."
LL has accomplished so much in her young life, maybe she will be able to check off all this in the next 10 years. It's hard to believe she is only 20-years-old. More pics of LL arriving back home at the Chateau Marmont in her motorcycle jacket and equestrian boots, so just read more