Lindsay Flakes on Australia
The party planners for the Kid's Choice Awards in Australia are starting to think that LL is a bit of a flake. She was scheduled to present at Nickelodeon's awards, but those organizing the event are saying getting her to make the appearance has turned into a total "debacle." Here's more: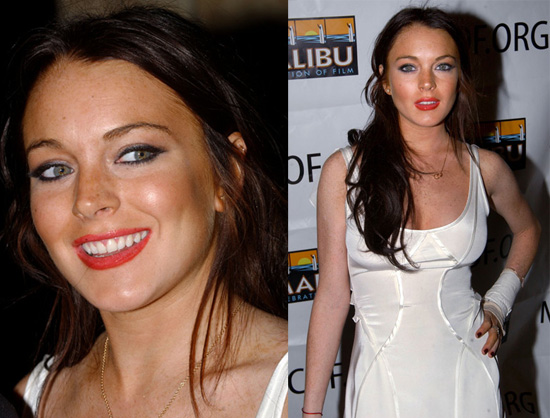 "That woman, you could tear your hair out with her," says a source close to the events team planning the awards show. "We finally pulled the plug on her, so we're progressing without her in place. But I guess we can't really say either way, because if we get a last-minute phone call, it's not as though we're going to say no."
I don't think anyone should be shocked to hear LL's a bit difficult. More pics from the Malibu Celebration of Film gala so read more