Lindsay Lohan Sex Tape
Would You Be Surprised If Lindsay Lohan Had a Sex Tape?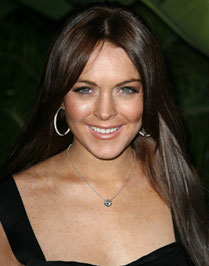 Last night, the rumor of a Lindsay Lohan sex-tape scandal hit the internet along with a photo of the starlet allegedly engaged in a sexual act with Calum Best. You can check out the NSFW photo here. Apparently the still is from a longer tape made back when the two were together last Spring. The picture quality is so bad that it very well might not even be Lindsay, but tell us — would you be surprised if LL had a sex tape?