Lindsay Lohan the next Dick van dyke?
We have always been a fan of Lindsay for her acting but it looks like she is having doubts about her abilities. She's evidently concerned about being able to pull off a British accent for her upcoming role in A Woman of No Importance. She's especially afraid of being compared to Dick Van Dyke who was heavily criticized for his unconvincing cockney accent in the film Mary Poppins. She says: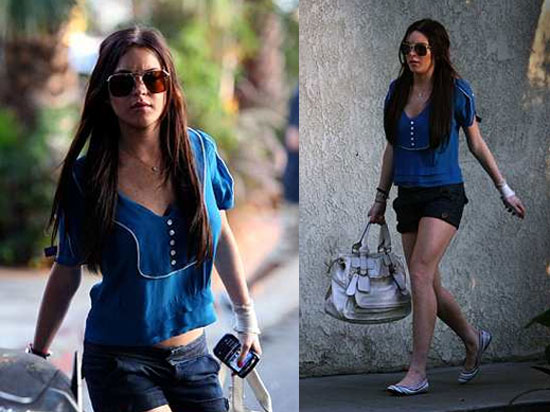 "I'm going to London in the spring to make a movie with KEIRA KNIGHTLEY. It's a period piece and my character has a British accent. But it's crazy. If I hang out with a British person for an hour or so, I start talking just like them. I can pick up accents pretty well. But I don't want to be remembered like Van Dyke.
Oh Lindsay, we have so many other things to remember you by. That guy couldn't even make the top ten. For more pics of LL with her fabulous latest purse and cute blue top, read more