Lindsay & Paris Cat Fight?
Lindsay & Paris Cat Fight?
Paris is new BFF with Britney, and has patched things up with Nicole, but apparently she is still fighting with Lindsay. LL is claiming that while at a party Paris hit her with a drink and bruised her arm for no apparent reason. Now Paris' PR man Elliot Mintz is speaking out about the incident, calling it very troubling and disturbing. He also claims that a drink was thrown at Paris and Britney rather than at LL. Click here to watch more of Elliot's response to LL's allegations. Poor Elliot has the worst job ever. How does he do it? As for the fight, these girls are loving it.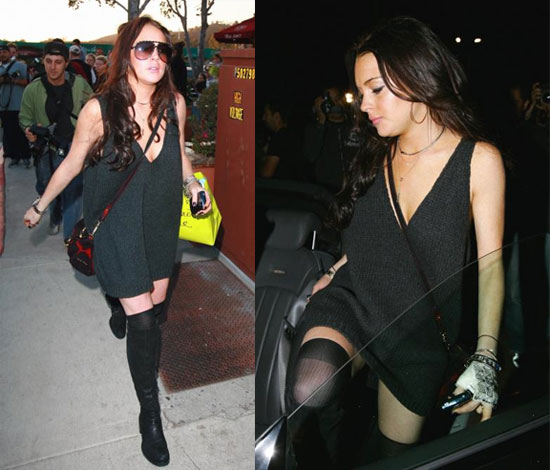 Let's just hope Britney wasn't involved with whatever happened between these two. These girls are acting like they are auditioning for Mean Girls 2. More pics of Lindsay so read more