Lionel Richie Talks About Adopting Nicole Richie
Lionel Richie Explains Why He Decided to Adopt His Daughter Nicole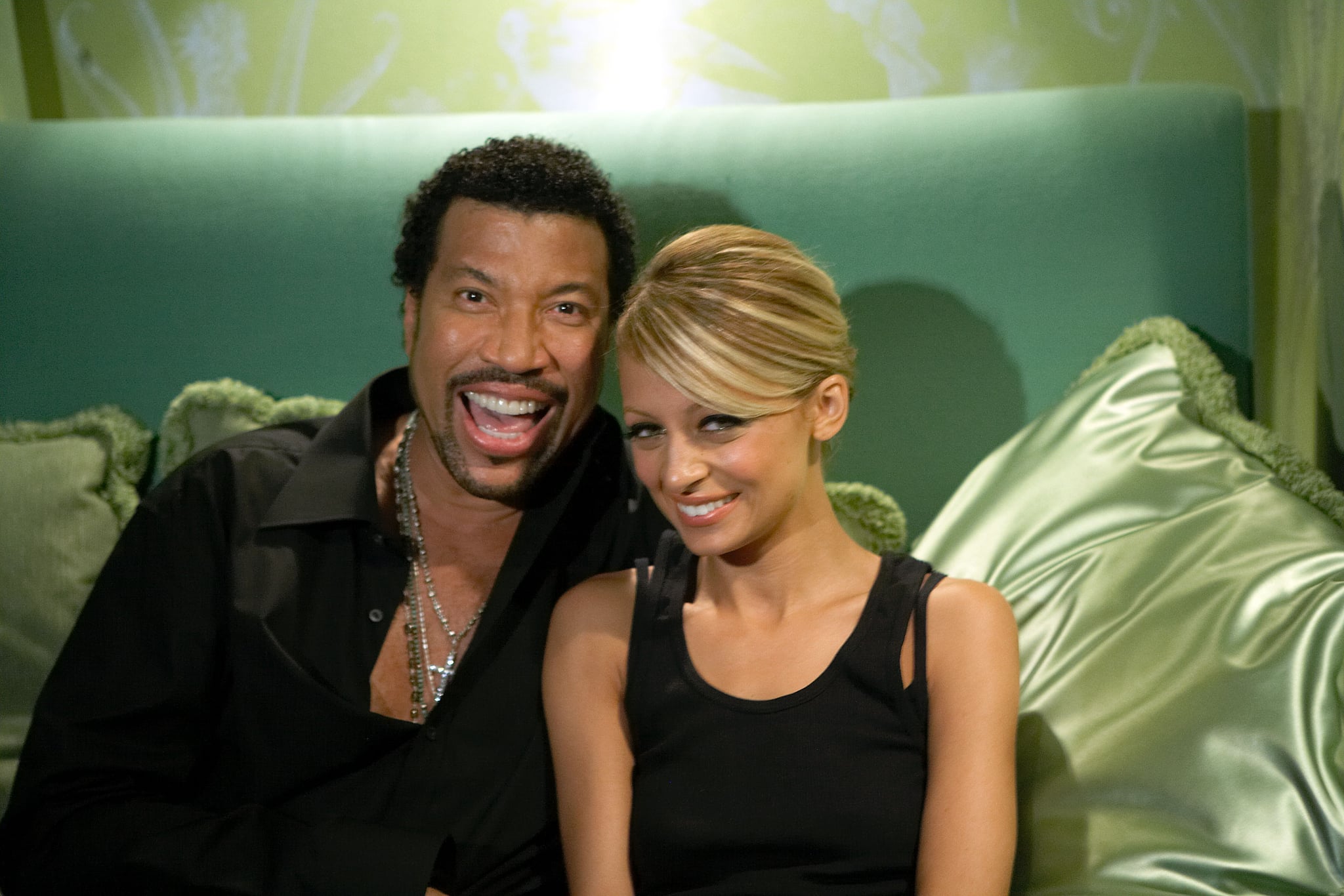 Lionel Richie spoke out for the first time about the adoption of his daughter, actress and fashion designer Nicole Richie, in a recent interview with Piers Morgan. The legendary R&B singer opened up about meeting Nicole when she was just 4 years old after seeing her on stage at a Prince concert and revealed what prompted him to take her in to live with him and his then-wife, Brenda. Lionel also reflected on dealing with some of the tough, controversial times Nicole has had over the years, including her 2003 arrest for heroin possession and subsequent stay in rehab. Read Lionel's emotional, heartwarming quotes below, then check out more celebrity adoption stories.
On meeting Nicole as a child and talking to her parents about taking her in: "I went to a Prince concert and there on the stage in the middle of the concert was this four-year-old kid playing the tambourine. So I went backstage and I knew the mother and I knew the father [Karen Moss and Peter Michael Escovedo] and, of course, they were having difficulties with their relationship. I said, 'While you are having the difficulty, the kid is sitting out here in limbo so I'll tell you what I'll do, just put the kid in my house until the tour is over with and then we will sort this out later'."
On falling in love with Nicole and becoming "Dad": "So it took about maybe a year for me to just fall in love and she was a little button, and of course by that time I was Dad and so I said, 'OK, here is what we are going to do: you're going to make everyone wish that they had adopted you. You are going to make everyone in your family wish they actually had a chance to get you back,' and that's when I said, 'Let's adopt her.'"
On Nicole's 2003 arrest for heroin possession and persuading her to go to rehab: "I went to her and I said, 'When I was growing up I lost three friends, they were the hippest friends I ever knew in life . . . I said, 'It's going to happen to your generation. I don't want you to be in that list of three.' Three months later her friend died of an overdose and I went back to her and very quietly, I said, 'I am sorry to hear that, that's one.' And sure enough, one year later the second one died and I said, 'That's two' and I got a phone call and she said, 'Dad I need help, I don't want to be the third one.'"
On staying by Nicole's side through her treatment: "I said, 'I am with you' and I cancelled [my] tour. I said, 'Me and your mother [Brenda Richie]' — who didn't get along that well — 'Me and your mother are checking into rehab with you.'"
Nicole has since turned her life around and is more famous than ever. She married Good Charlotte's Joel Madden in 2006 and is a mom to daughter Harlow and son Sparrow. She's also proven that she's still the queen of witty one-liners with her new show, Candidly Nicole, which is in its second season.