Listen to Adam Lambert's First Single, "For Your Entertainment"
Adam Lambert's "For Your Entertainment" — Hit the Dance Floor or Leave the Club?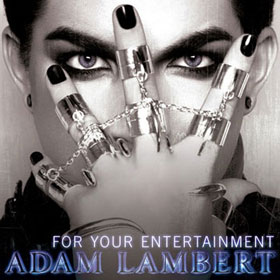 Adam Lambert was up early today to debut his new single on Ryan Seacrest's radio show. We've all been anxiously waiting to hear what Adam comes up with since his second place win on American Idol, and "For Your Entertainment" is heavy on the pop but light on his signature rock and roll style. His album cover might give us some insight as to what we can expect from the rest of his record, so check out the song and tell us — does this make you want to hit the dance floor or leave the club?