Listen to Rihanna and Lady GaGa's New Track "Silly Boy"
New Rihanna "Silly Boy" Ft. Lady GaGa — Hit the Dance Floor or Leave the Club?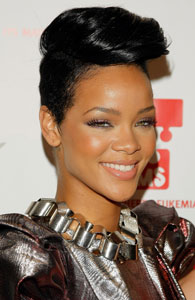 Rihanna released a new track with Lada GaGa called "Silly Boy," which is going to have a lot of people speculating about what — or who — it's written about. A sample of the lyrics, "So silly boy get out my face / Why do you like the way regrets taste?/ So silly boy get out my hair my hair / No, I don't want you no more (get outta here)." Check out the track below and tell us what you think of Rihanna's "Silly Boy" featuring Lady GaGa — hit the dance floor or leave the club?