Listen to Tiger Woods Voice Mail From Mistress 2009-12-02 07:59:36
Tiger Says He "Let His Family Down" as More Women Speak Out, Voice Mail and Texts Are Leaked — Listen Here!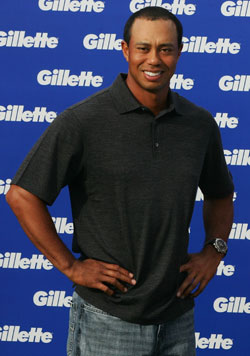 Tiger Woods went on his website today to release a second statement following last Thursday's car accident. He once again confronted the uproar surrounding the incident; this time he wrote, "I have let my family down and I regret those transgressions with all of my heart. I have not been true to my values and the behavior my family deserves." He went on to ask for privacy in this trying time, which seems like a tall order considering the news stories that continue to come out about his past.
Another woman, Jaimee Grubbs — who achieved a little fame previously due to her appearance on VH1's Tool Academy — alleges that she shared a nearly three-year affair with the golf superstar. She released x-rated text messages that Tiger apparently sent to her over the course of their friendship. She also released a voice mail to Us Weekly supposedly from Tiger, in which he asks her to change her recorded greeting since his wife went through his phone and might be calling her. There are also new photos of Tiger partying with a brunette recently in Las Vegas, so it doesn't seem like the firestorm is about to calm down anytime soon.