Live From the New Moon Red Carpet!
The red carpet is teeming with fans who have been lined up for days. The New Moon soundtrack is blaring in anticipation of the whole scene. Most are team Edward or Jacob, but some will take whomever they can get! It's a beautiful night in LA, and we'll be updating all night long via Twitter and on Pop! Can't wait to see Rob, Kristen, Taylor and everyone else on the star studded red carpet — stay tuned!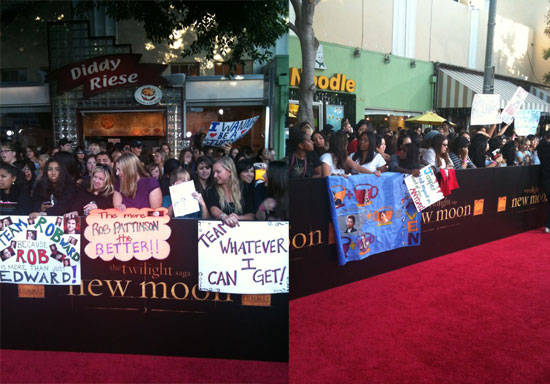 Lots more from the red carpet so read more.