Live People's Choice Red Carpet Streaming
Join Us LIVE From the People's Choice Awards Red Carpet This Wednesday!
The 2013 award season is just around the corner, and in the New Year, we'll be kicking things off at the People's Choice Awards! The evening will be full of surprises and major fashion moments, and we want you to be able to follow along through it all! We're going LIVE on the PCA red carpet this Wednesday, Jan. 9 starting at 7:30 p.m. EST/4:30 p.m. PST, so make sure to tune in then right here on PopSugar.com to catch your favorite stars.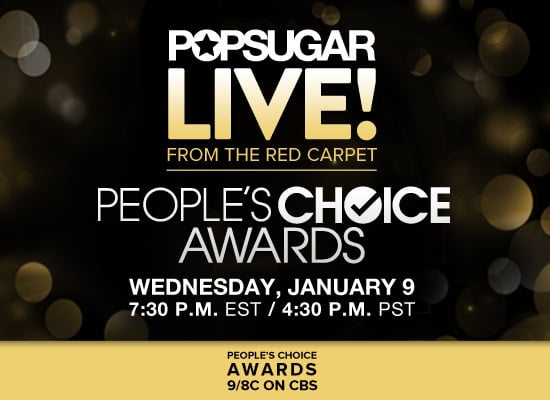 Join us for all the red carpet coverage, and then don't forget to watch the People's Choice Awards show at 9/8 C on CBS to see who wins big!