Liz's Lavish Wedding Ceremony
Liz's Lavish Wedding Ceremony
We thought Katie and Tom's wedding would be the biggest, most lavish upcoming celeb I do's, but it's now sounding like Liz Hurley may just have them beat. She's getting married to Indian businessman Arun Nayer, and plans for her bash to be a big blow out. Liz is still deciding on designers for her dresses. She has it narrowed down to 13 including Versace or Valentino. She doesn't want to offend any of her designer friends so maybe this is why she will have multiple outfit changes throughout the 3 day event in India. Here's more: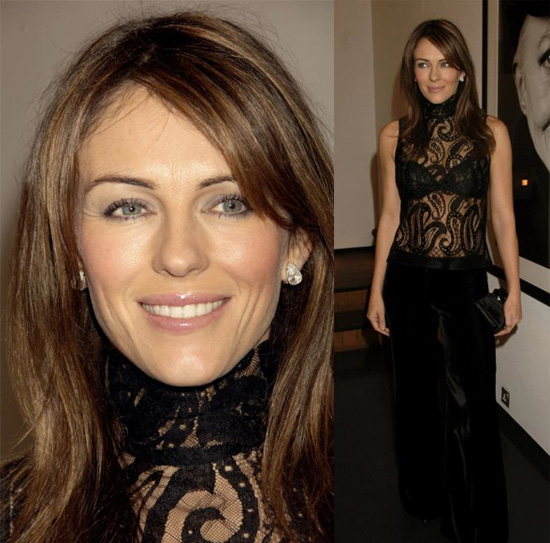 The 41-year-old actress and beachwear designer, who has a five-year-old son by former flame Steve Bing, is planning lavish celebrations for her marriage to Indian businessman Arun Nayer. The British ceremony is reported to be taking place at Barnsley House hotel, close to the model's 400-acre home in Ampney Knowle near Cirencester in February next year. Guests including Elton John and the Beckhams will tuck into champagne and canapes at the Grade II listed house, followed by a sumptuous wedding breakfast in a marquee.

But it is the three-day celebrations in India that will provide a spectacular finale. "I love the pomp and ceremony associated with Indian weddings," Elizabeth has said. The second wedding will take place at the opulent Devi Garh boutique hotel, a former Maharaja's palace in Udaipur, where the couple got engaged on November 4 last year. According to sources the groom will arrive on a white horse while Liz might make her entrance on a painted elephant.
Liz looked so pretty the other day in gold, what was she thinking with this see-through top? More pics so just read more