Liz Too Vain to Have Kids Before Wedding
Liz launched her Harrods beach and children's wear in London this week. It's no secret that she has children on her mind. In fact, she says she can hardly wait to have more. She's planning to expand her family just as soon as she gets married to Indian millionaire Arun Nayar. She's even promised her four-year old Damian a brother and a sister. Damian is so excited that he's already picked out names for his new siblings from his favorite show, Scooby Doo. She says: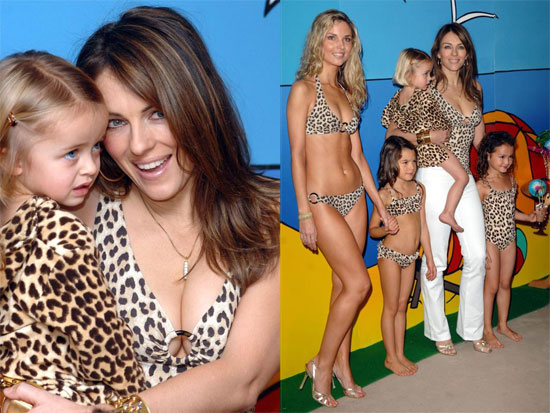 "Damian is obsessed with me having another child. He wants a girl named DAPHNE and a boy called FRED. He talks about it every day, saying, 'Mummy, when you put Daphne in the school next door to mine, will Fred grow into my clothes?'" However, the youngster - from Hurley's previous relationship with American film producer STEPHEN BING - will have to wait a little bit longer, as the 41-year-old wants to look her best for the nuptials. She adds, "We'll make an effort after the wedding. Not before. I'm too vain."
At least she's willing to admit it. For more pics of Liz and her new line just read more