Lohan Won't Have to Resort to Dancing Anytime Soon
Lohan Won't Have to Resort to Dancing Anytime Soon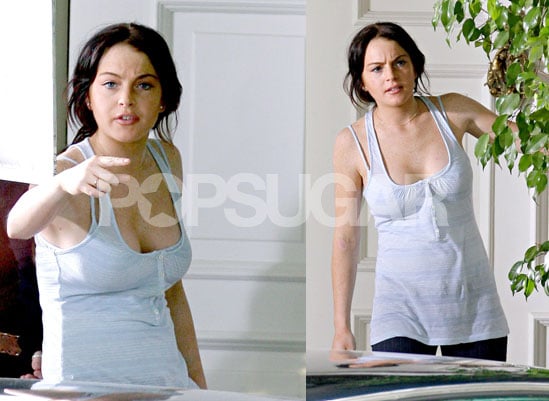 0
Lohan Won't Have to Resort to Dancing Anytime Soon
While the world may be watching Lindsay Lohan's every move, staying up at night in cold sweats wondering how this recent stint in rehab will affect the starlet's career, it just may be the case that her co-workers (and potential employers) aren't all that worried. That doesn't mean, however, that her personal well-being is the premiere priority on her bosses list, a lesson Lindsay has learned the hard way. In the end though, directors are still lining up to work with the erstwhile actress. Here's more:
Still, just about everyone agrees that Lohan is a keeper. Every director wants her to be in his or her movie. Forget the rumors that certain actors or directors refuse to work with her; it couldn't be further from the truth.

And she means business. Also communicated to me from the set of "I Know Who Killed Me," this last bit of Lindsay-ism: "I plan on sticking with my sobriety, as I always wanted to. Working the steps helps it resonate more."
Well, it's nice to hear that there's still work out there for a pretty young girl with a raspy voice, a penchant for chain smoking, and a mouth like a sailor. Otherwise, we'd have a whole generation of starlets out of a job.
For bigger versions of Linds looking thrilled with the photogs just