The Academy of Television Arts and Sciences presented an evening with Lost in North Hollywood over the weekend. Matthew, Evangeline, Jorge and Yunjin were just some of the Lost stars that made it off the island to the event. Good news for Lost fans. Yesterday at the TV Critics Association tour the show's producers said that they are working on setting an end date for the series. The show isn't ending anytime soon, but the producers say that setting a deadline will help them lay out how they want the story to end. Here's more: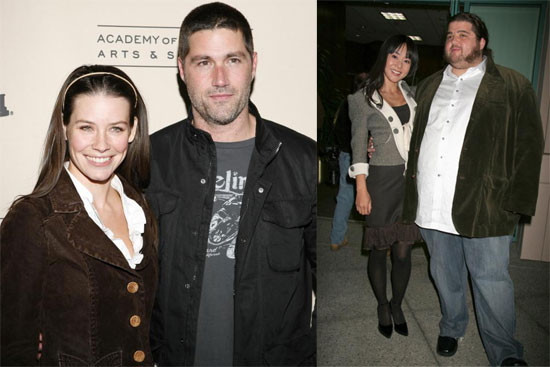 "Once we figure out when that will be, a lot of the questions will go away," said Carlton Cuse, an executive producer. "Lost" is in its third season.

The producers, citing Fox's "The X-Files," said they didn't want to wear out their welcome. "That was a great show that probably ran two seasons too long," Cuse said. "That is a cautionary tale for us."
Sounds good to us! We love Lost but more often than not we find ourselves, well, lost! Whenever one question is answered 10 more pop up! So this sounds like a great plan. Don't forget the second half of the season starts February 7th at 10 pm! For more pics including Emilie de Ravin and Dominic Monaghan just read more