Lupita Nyong'o Black Panther Interview February 2018
Lupita Nyong'o Wants You to Know Why Black Panther Is So "Socially and Politically Awake"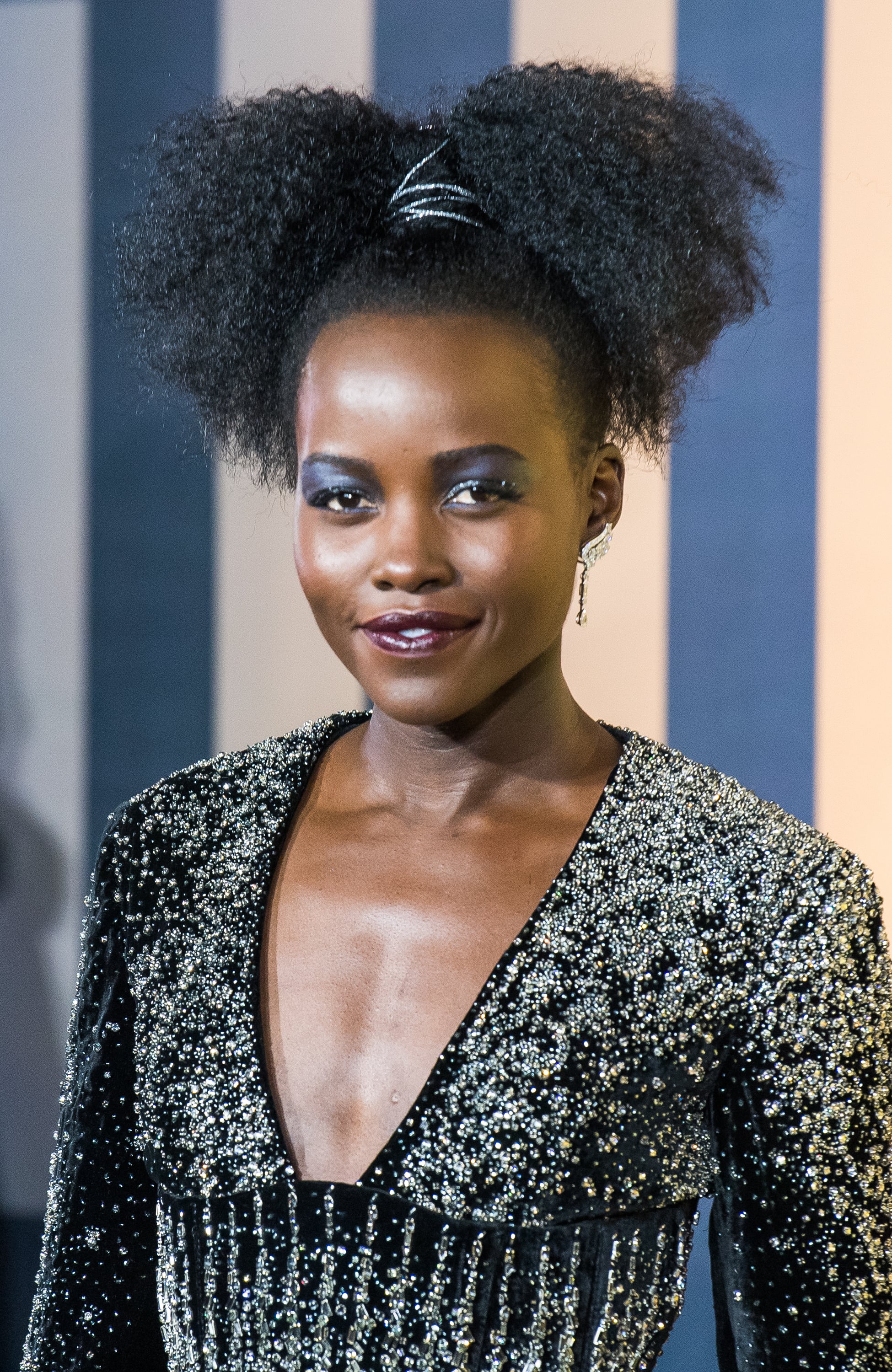 Image Source: Getty / Samir Hussein
From the overwhelmingly positive online reactions to a world premiere fit for royalty, Marvel's Black Panther has been the center of movie buzz of late. The film chronicles the rise of T'Challa and his inheritance of the Wakandan throne, and while it certainly has all the elements of a superhero blockbuster, it's the messages underpinning the film that stake its claim in the crowded Marvel Cinematic Universe.
With an African superhero at its helm and a primarily black cast, Black Panther marks an important industry milestone in the way it's putting the spotlight on under-represented communities. More than that though, it also features a badass legion of women who, refreshingly, aren't sidelined or prizes to be won, but each individually unique and capable.
Oscar-winner Lupita Nyong'o plays one such woman — a spy named Nakia. Ahead of Black Panther's release, we caught up with the actress to chat about channeling her inner warrior, the film's portrayal of women, and why it holds such personal significance.
POPSUGAR Australia: Black Panther has gotten so many rave reviews and it isn't even in cinemas yet. How do you feel about all the hype?
Lupita Nyong'o: It's so exciting! It's phenomenal just how beloved it is already, and people haven't even seen it yet. It's really encouraging, and I think it's a really special movie. [Director] Ryan Coogler took on a bold subject and he delivered a very exciting ride — a deep ride, as well.
PS: You signed onto the film without even reading the script. What made you so confident in saying yes to the project?
LN: Well, Ryan was directing it, and that was a big sign to me that it was something worth considering. I'm an admirer of Ryan's and I've liked his work in the past, and we had gotten to know each other when he was promoting Fruitvale Station and he really wanted to work together, so that was the first plus. Then he walked me through the script and it was extremely bold. I couldn't even believe it was a Marvel film, because it was so poignant, so politically and socially awake and aware. Of course, this is Marvel's first black superhero comic and in the Marvel Cinematic Universe. This resonated with me on a number of levels, so it was really a no-brainer. I knew it was the right part.
PS: Did you ever think you were going to be in a Marvel movie?
LN: Well, I had dreams! [Laughs] A girl can dream, and sometimes it comes true!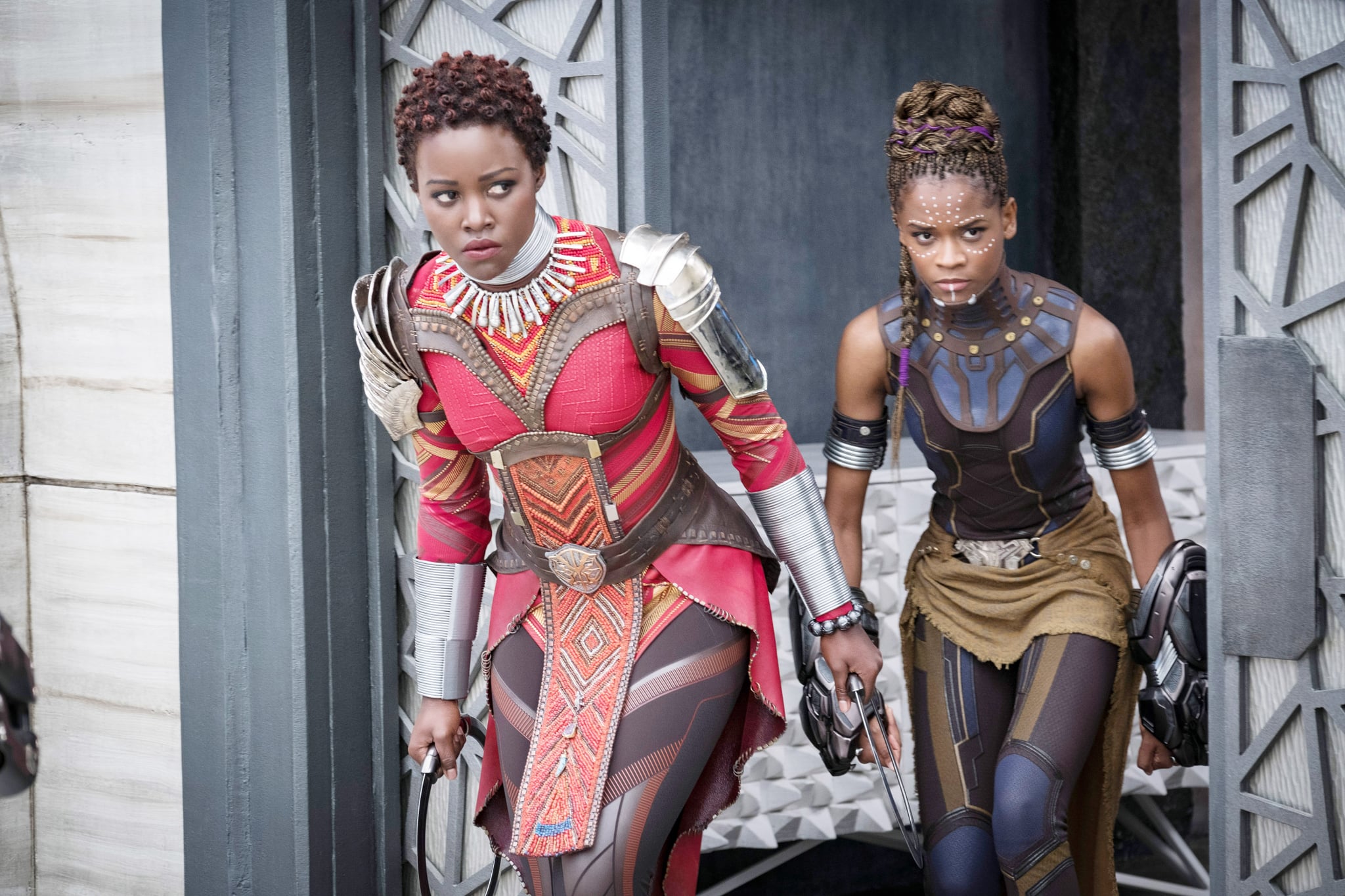 Image Source: Everett Collection
PS: How would you describe Nakia and what do you like the most about her?
LN: Personality wise, she has a very quiet power. She's a spy for a living, so that means she has to often go unnoticed. She's quite adaptable, she's a chameleon, and when she's attacked, she will mess you up. She's physically and mentally strong and a very sharp woman. I love that about her; I love the fact that she has a wild independence. She's a lone wolf, but at the same time, she's extremely loyal to her country and, of course, in her own special way, to her king. I love the fact that she's not your average love interest, too. She and the king have a complicated past, one that you get a sense of in this film. It's cool that she's more than a trope.
PS: How did this role challenge you as an actor?
LN: It challenged me in many ways! Physically, it was a challenge for sure, getting into the right kind of shape and gaining the kind of skills that Nakia would have. She's very worldly and picked up influences along the way — I had to learn Korean, for crying out loud! The different martial arts techniques and walking that line between rebellion and allegiance was also a challenge in and of itself.
PS: In your opinion, what role do you think the women play in this film?
LN: One thing that Wakanda gives us is a glimpse into an ideal society where women and men are allowed to realize their full potential. We see women alongside men, and they're powerful in their own right, but them assuming their power in no way diminishes the males in their lives. That's quite an idyllic situation and one that I hope is inspiring to people and encourages them not to be so afraid of gender equality.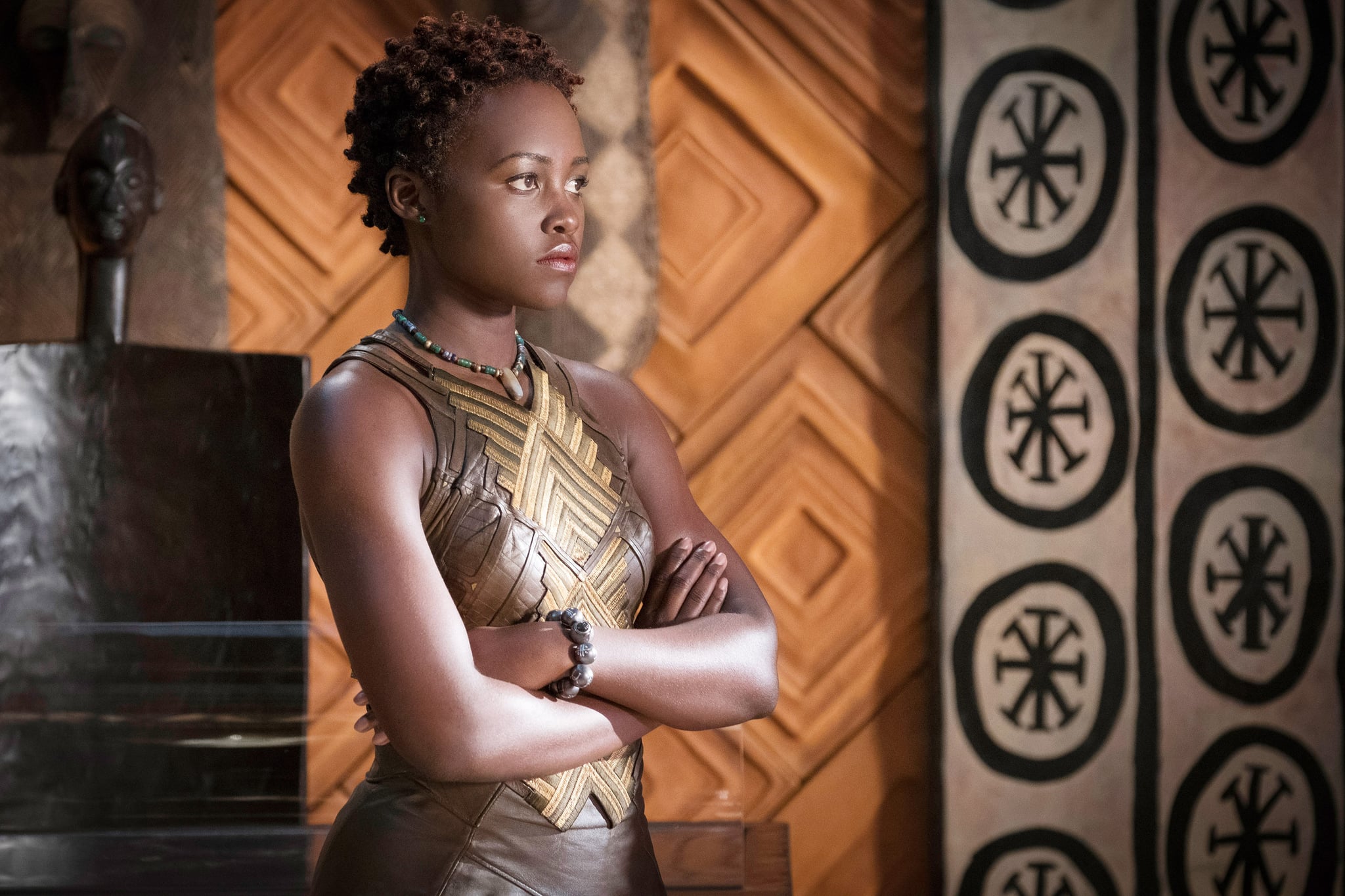 Image Source: Everett Collection
PS: And I love that T'Challa is basically supported by an entire legion of women.
LN: Yeah, and it's not overstated, it's just the way things are in Wakanda. That's a very powerful image, where it's not about the effort to realize equality; it's just a state. It's very powerful and that agenda isn't being pushed. It's just the way it is.
PS: Your heritage is Kenyan and a big part of Black Panther is about celebrating Africa. What kind of significance did that hold for you personally?
LN: It's not often that we have this kind of global cinematic event where the African is the aspiration. It's an extremely powerful statement, that we have people of a darker hue in a world where they're not defined by strife or oppression. That's incredibly refreshing and beautiful — it treats the soul, really. For me, I remember coming to work and seeing my colleagues on a new set, and it was so grand and beautiful. All the costumes were inspired by different real African cultures and ethnicities, and to me, this film is a celebration of that. It's paying homage to the African aesthetic, culture, beauty, and tradition, and giving us a glimpse of a possible future, really. That's really beautiful for everybody to experience.
PS: What other steps do you think need to be taken for more culturally diverse representation to happen in film?
LN: It's about representation in front of and behind the camera. We need to move more and more toward our storytelling reflecting the population of the world we actually live in.