Lynne Spears To Release Memoir In The Fall
Britney Works Out While Lynne Finishes Up Her Memoir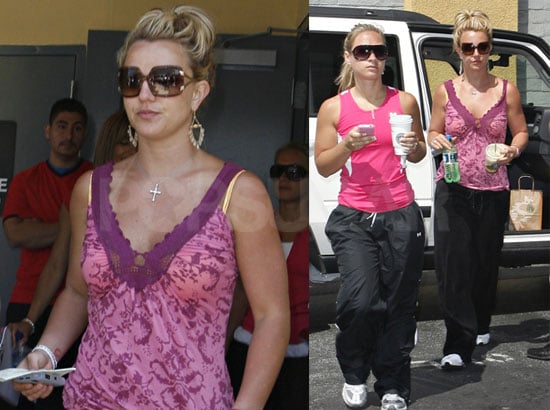 0
Britney Works Out While Lynne Finishes Up Her Memoir
Of course Britney Spears drank soda and Starbucks on her way into the gym the morning after her cigar club meeting with Mel Gibson. While the daily workout is keeping Brit on the straight and narrow, we'll soon get an even bigger peek into how she got that self-discipline. Lynne Spears' memoir about raising her two girls is coming out after all and slated for a fall release. A spokesperson for the publisher said,
"When Jamie Lynn got pregnant, it was put on hold. Lynne never stopped working on it because she wants to express her love for her children and tell their stories through a mother's eyes...[It] will not be a parenting book. It's her story of what it was like being a mom and raising two very famous people."
Hmm, I'll reserve judgment on that one, but might her two daughters be overexposed enough already?