MK and Ashley are Tighter Than Ever
We all know MK and Ashley are super close, and they've been attached at the hip while in Paris doing everything together from shopping to checking out the Dior show. Last week the twins were spotted at the airport where MK was no longer looking homeless, and now we hear they like to give each other massages too. Lowdown reports: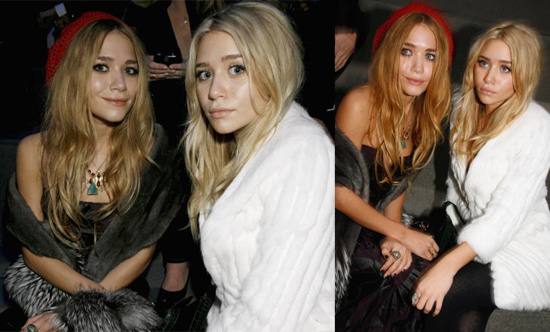 After holding up the line to search her purse for money, Mary-Kate fished out a $100 bill. Says the spy: "Ashley thanked her for paying, and Mary-Kate goes, 'Now you totally have to massage me during the flight.' Then they walked out of the Hudson News and up the escalator toward the United lounge. Ashley had both arms wrapped around MK's neck as they walked as one. There would have been less contact if they were running a three-legged race together."
How's that for a little sisterly love?? Click here to check out the Dior show. More pics of MK and Ashley at the Dior show and shopping in the rain so read more