MK Has a White Flirty Christmas
MK has gone platinum for the holidays. She debuted her new do last week and we are still getting used to the extreme change. As for how she spent the holidays, well it turns out MK and Ashley hit Chateau Marmont without MK's recent boy friend Max Snow. Apparently she was even seen flirting with a new man. Page Six reports: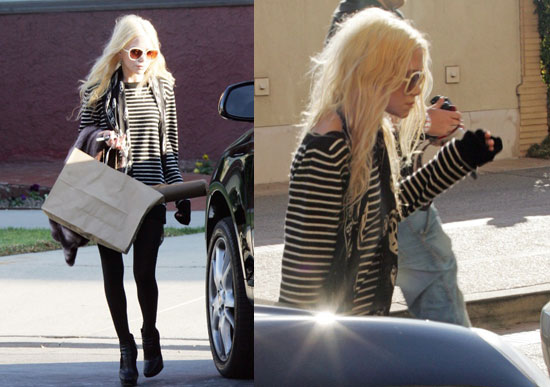 Mary-Kate and her sister, Ashley, were partying with a couple of groupie clones in the garden until 1 a.m. Sunday morning. "They [the clones] were dressed just like them," in oversize sweaters, beanies and extremely high heels, said our spy. The source noted the twins and their followers "hung out just with themselves most of the night" drinking and chain-smoking - until Mary-Kate was spotted with a handsome model. "They chatted for a while and giggled," said our spy, "and Mary-Kate made sure to tell him goodbye in a sexy and flirty way" - which included "doing a strut with her sister and friends in front of his friends." The hunk got into the holiday spirit by turning bright red while the girls at the party were left green with envy.
For more pics just read more