MLP Is Cute! Weeds On DVD! Back on TV So Soon!
Start Slideshow
ADVERTISEMENT ()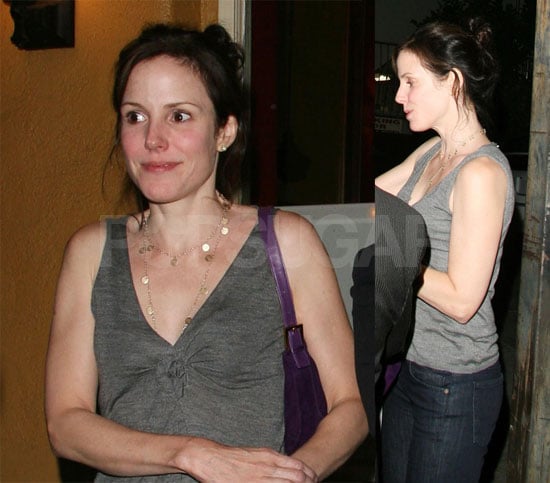 0
MLP Is Cute! Weeds On DVD! Back on TV So Soon!
The always amazing Mary-Louise Parker hit up La Mozza restaurant in LA last night with a male friend. Unfortunately she's no longer real life dating her Weeds co-star (if you can really call him that, as he's only been on the show in flashbacks), cute Jeffrey Dean Morgan, but it's good to see her out on the town. Now, I just can't wait to catch up with Nancy Botwin. It's only a few short weeks until Season 3 of Weeds (Now with Mary-Kate! They were so cute at the TCAs) premieres on August 13, but if you still need to catch up, Season 2 is on DVD today!! If you've never seen the show before, I strongly recommend you get on it. It's amazing and impossible to stop watching once you start. Aaaah, I so can't wait to see what happens with last season's cliffhanger!