Madame Butterfly Flies by BET and The View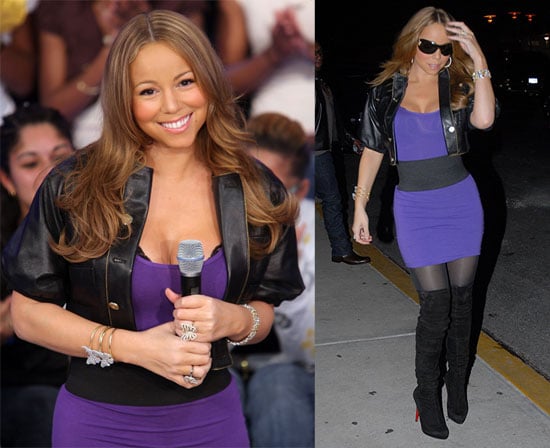 0
Madame Butterfly Flies by BET and The View
Mariah Carey and her butterfly accessories stopped by 106 & Park this week to promote her new fragrance, M by Mariah Carey. As a newcomer to the fragrance world, Mariah claims that her perfume is the first she's worn and she was active in choosing the marshmallow blended scent. She also stopped by The View to dish on love marriage and kids. People reports:
"If I were to have a child, I would want to be married with a stable family environment... Not to say that that's how everybody has to do it."

Carey, who said this past February that she's in no rush to have kids, referred to her parents' divorce on Tuesday, and the effect it had on her upbringing.

"I'm not saying it was unstable, like the worst thing on earth," she said, but she made it clear that she'd like to do things differently.

Asked if she currently has a man in her life, Carey paused and then said with a smile, "I don't know how to answer that today."
Mariah had the comeback with her Emancipation album not so long ago so we're interested to see how M by Mariah fares in the celebrity fragrance competition against Gwen and Christina!
To see more of Mariah on BET just