Maddox Goes To School. Yay.
Start Slideshow
ADVERTISEMENT ()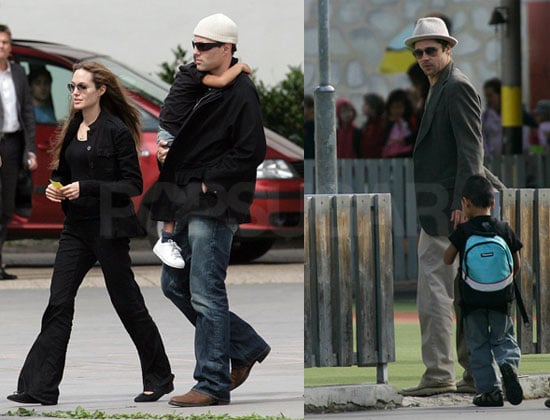 0
Maddox Goes To School. Yay.
Angie's not the only one with daytime responsibilities while the Jolie-Pitts are in Prague -- Little Maddox is diligently attending school every day. It looks like he was pretty tuckered out by the end of the day when Angelina and her brother, James Haven, came to pick him up. How ca-yute (but really, so much more adorable if Brad would lose the fedora. please).