Madonna has definitely been keeping fit at her gym in London. But she's going to have to gear up more than that if she's going to battle a coalition of 67 human-rights groups who have just been granted permission to challenge her adoption of David Banda. A judge in Malawi has just given them the power to help him decide whether the Material Girl is a fit mother. Here's more: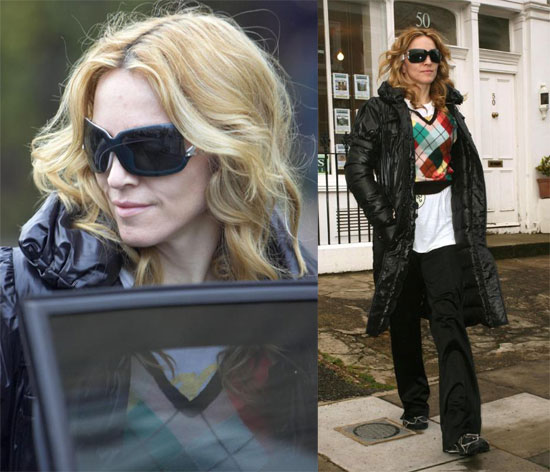 In his Wednesday ruling in the Malawian capital, Judge Andrew Nyirenda said the human-rights organizations could be viewed as "friends of the court."

The groups can therefore pursue the application for a full review of an interim 18-month custody order that allowed Madonna to take the child out of the country. The groups' members can also be party to the assessment of the pop singer's fitness as a mother.

"We want to be joined as a party to the assessment because we have a lot of legal issues we want to raise," Justin Dzonzi of the coalition told reporters last month.

The groups had argued that the Malawian government cut legal corners to "fast-track" the adoption, and said regulations must be followed to protect children, the Associated Press reports.
It's very vague at the moment but we're hoping that whatever they decide is best for David. Hopefully that isn't uprooting him again to send him back to an orphanage! If so it would be heartbreaking for Madonna. Besides, she is already dealing with the fact that her concert on NBC failed big time. She doesn't need more bad news.
For more pics just read more