Madonna is now the proud mother of three! She adopted a one-year-old little boy today in Malawi, Africa. He was the lucky one of 12 hand picked for Madonna before she arrived for her brief visit. Wow - this kid scored big time! Here's more: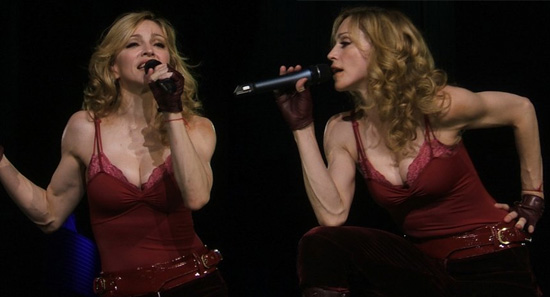 "She asked us to identify boys only, which we have done after visiting four orphanages in Lilongwe," government spokeswoman Adrina Michiela said. Michiela said Madonna had wanted to adopt a girl but changed her mind two weeks ago.

It was unclear whether Madonna, for whom Malawi waived its ban on non-resident adoptions, would leave the country with her adopted baby or whether they would be reunited at a later date.

Madonna has said she plans to spend at least $3 million on programs to support orphans in Malawi and another $1 million to fund a documentary about the plight of children in the country.
UPDATE - US Weekly reports that Madonna's rep is denying she adopted a baby boy today:
"I can confirm Madonna is in Malawi on a private visit," the singer's publicist Liz Rosenberg said when contacted by Us Weekly. "She is building an orphanage and child care center and is involved in other initiatives geared toward helping children orphaned by Aids thru the Raising Malawi organization. She has not adopted a baby despite reports that she has."