Madonna Continues to Talk About Adoption
Madonna says that adopting David has been more challenging than she previously thought. She sat down with Letterman last night and said that she'd really tried to go down all the right avenues during David's adoption process. But it hasn't been as easy as all that. Here's highlights: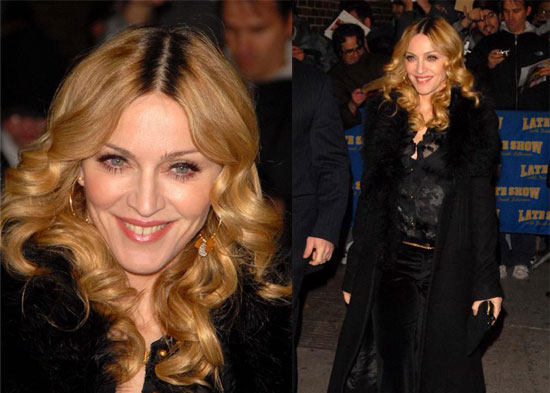 "We did everything by the book, and everything was kosher in terms of legal," she said. "But it brought a lot of attention to a country just coming to terms with the overwhelming number of orphans that are there. There are over a million orphans there ... and in my opinion the laws need to change because these children need to be rescued."
As for how David is adjusting to being with the family: "He's a champion tantrum thrower," says Madonna, who joked with Letterman about having the same first name as her son. "By the way, do you like his name? King David, we call him."
The singer also weighed in on another major topic of conversation recently – underpants. "I've been hearing these stories – it's dreadful," she said referring to photos widely circulated of Britney Spears without underwear. "I love underpants."
Joked Letterman: "I remember one night here a long time ago, you brought me a pair of them, and I still have them." Madonna then quipped: "Maybe you could send them to Britney."
Madonna always gives great interviews. She can talk seriously and then turn things around with some fun Britney humor. For more pics just read more