Madonna's Nanny to Tell-All?
Madonna's Nanny to Tell-All?
Madonna may not be too worried if her new H&M designed clothing line will be a hit, but a new tell-all book may be making her nervous. A former long-time nanny is shopping her story with details about what it's really like to work for the family. Expect lots of inside dirt on her marriage, religion and the adoption that made major headlines. EW reports: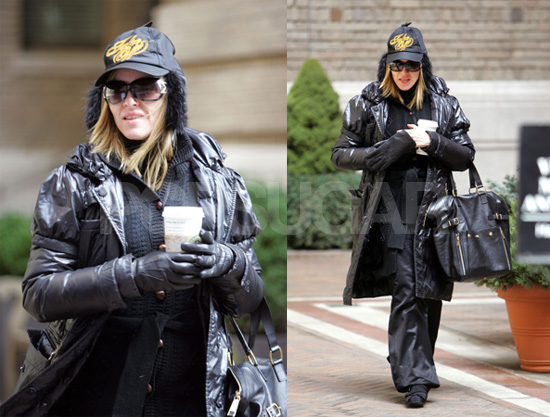 The document proposes a book that will reveal intimate information gleaned from Melissa Dumas' service as Madonna's nanny. Sample chapters and chapter summaries provide a laundry list of alleged details pertaining to Madonna's marriage to Ritchie, their children's behavior, the family's participation in Kabbalah, and the motivation behind Madonna's decision to adopt a boy from Malawi. The pitch also contains personal photos of Madonna's family, as well as photos of the alleged nanny playing with Madonna's kids.
Sounds juicy yet we have a feeling it will never come to press. Celebs have a way of making these things just go away.