Maggie's Baby Burden
Maggie's Baby Burden
Maggie and Peter were at a Premiere Magazine party where she was honored for her work in Sherrybaby as one of 24 Industry greats of 2006. Maggie's also up for a Golden Globe for Sherrybaby. It was certainly a big year for the actress who just had her first baby as well. Unfortunately, ever since she became pregnant, her life has changed dramatically. Here's more: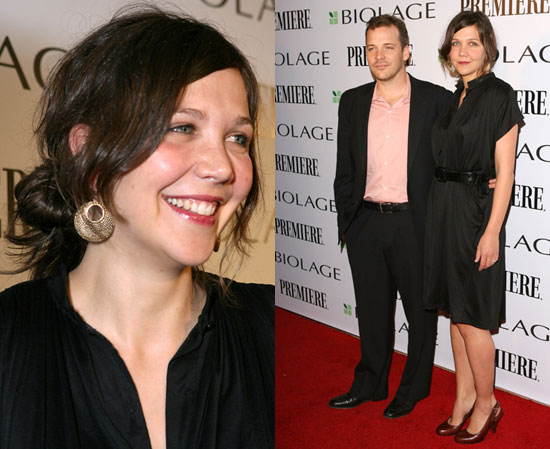 I used to be left alone, but with my pregnancy it changed, with something about the climate of the world and all the tabloid magazines it's changed, and also with Ramona being born it changed.

And I have to say, I was horrified by the way the paparazzi dealt with us when she was born. When I was in transition labor going to the hospital, there were 30 photographers outside of our house.

We had a reporter buzz our buzzer over and over again for an hour when she was 5 days old. They called the fire department, twice, to try to get us out of our building.
It's got to be hard going from complete anonymity to having photographers following you and your baby everywhere you go. As if being a new mom isn't challenging enough - who could imagine the burden of having to deal with photographers. Fame doesn't always seem to be that great when you hear stories like that. For more pics of Maggie and her fiance Peter, just read more