Man Proposes at Justin Timberlake Concert | Video
Here's How to Get Justin Timberlake to Help You Propose
A federal district judge ruled on Monday that the NSA data-collection program most likely violates the Constitution.
George Zimmerman is selling America-themed artwork on eBay. The current high bid is just under $100,000.
Harvard police ordered an evacuation on Monday following a bomb threat. No devices were found on campus.
Your morning heartwarming read: George Huynh, a boy who grew up in poverty in Boston and was profiled in The Boston Globe back in 2010 recently got accepted to Yale.
Your daily dose of cute: here's a panda cub giving a sweet kiss.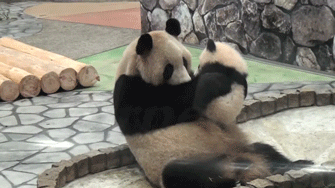 Here are the 35 most important texts of 2013, including a mom who thinks texts are the same as Googling.
Did you buy your Mega Millions lottery ticket yet? Well, when you find out you lost tomorrow (which, to be honest, will be most of us) be warmed by the fact that bad things happen when you win the lottery.
Did you see that weird photo of the Cthulken? Well, there's a tasty explanation behind it.
One man, dressed as Gandalf, stops a train from passing just with one look. Magic is real, people.
Front Page