Mandy and AM Take A Walk To Remember*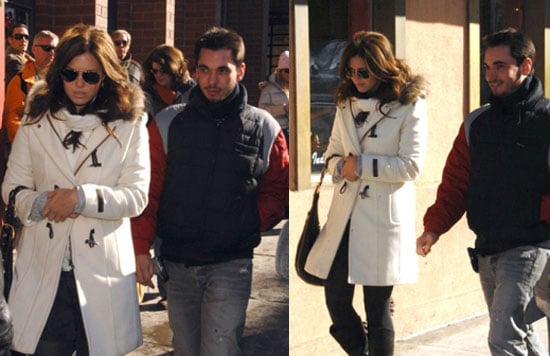 0
Mandy and AM Take A Walk To Remember*
Okay fine, I give in--Mandy Moore and DJ AM are cute. Though, they look less than thrilled in these pictures so perhaps all my internal struggles and ultimate resignation are all for naught. That, or I guess it could be annoying to be constantly followed by photographers.
Mandy and AM (DJ? That's not his name. Do his friends just call him Adam?) are in Park City, Utah, Sundancing it up with all the other celebrities. That's all well and good, but I'm looking forward to their return to Los Angeles so I never have to see AM's jacket again.
*As you can see, I am well versed in Mandy's resume.
For more of Mandy and DJ AM's stroll just