Mandy's Loving DJ AM like Candy
Mandy's Loving DJ AM like Candy
Mandy Moore and (ugh) new gentleman caller DJ AM* took their (yuck) love to the streets yesterday. Geez guys, get a room. Okay, fine, the parking lot hugs are acceptable. It's just so hard to get behind this match-up, especially after reading about AM's search for a new starlet only to boost his name back into the tabloids and raise his DJ asking price.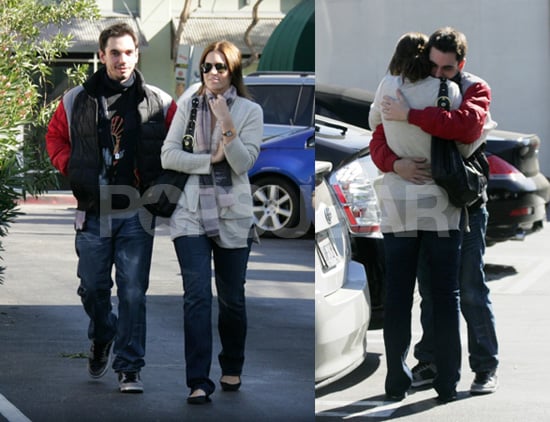 I guess we can't really blame her though. I mean, it's not like there are more than five men in all of LA from which to choose. At least that's what one would have to assume after reading the gossip for a while.
*Where did he get that jacket? 1994?
More of a smitten Mandy and her new man so read more