Mandy Moore's Last Chance
Mandy Moore's Last Chance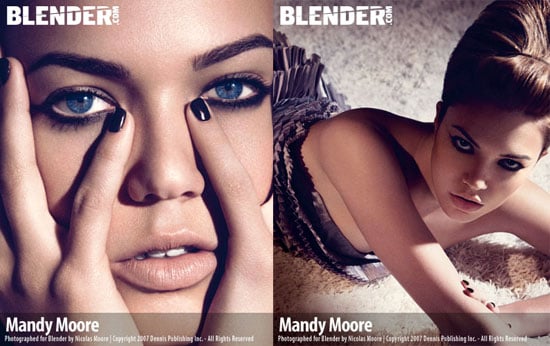 0
Mandy Moore's Last Chance
In June's issue of Blender, Mandy was looking like the sweet star we've come to love but in July she went for something a bit edgier. Much like her magazine spreads, Mandy's latest album Wild Hope is her big chance to showcase the woman she's grown into - and how different she is from the gawky pop star she once was. Here's more from the article:

"It's funny: I think that was my sexiest time, at 15 — my gawky body, swaying like a little stick figure. My most overtly sexy thing was the first one, right off the bat. And from there it was aaallll covered up. How accountable can you really be when you're a kid in an adult world? There was no way they were going to give me any say over my music or my image at that point. But even at the time, I was like, 'Oh, gosh, I really don't like this song … '"

This is me, and these are my words, and this is my taste in music. I feel like in many ways this is my last chance to do a record on this level. If this doesn't work, how many opportunities do I get?
Regardless of what Mandy says, we find it hard to believe that this star is going away anytime soon. You guys prefer Mandy as an actress so we'd like to say she has that career to fall back on but after reading Buzz's review of License to Wed it sounds like she needs help picking better roles.