Mandy Premieres Her Dedication
Start Slideshow
ADVERTISEMENT ()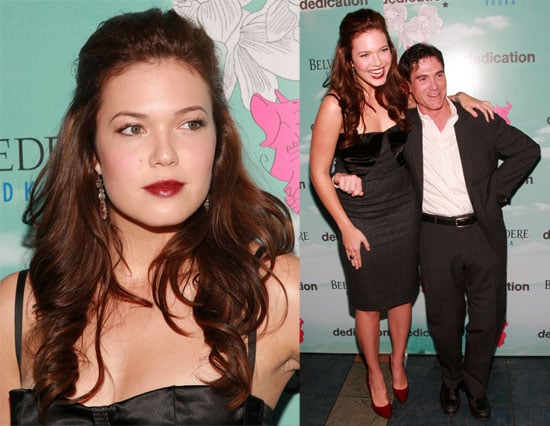 0
Mandy Premieres Her Dedication
Mandy looked like a vamped up version of herself at the Dedication premiere in NYC last night. While we're a huge fan of the actress, we're not loving this harsh look. We bet her costar Billy Crudup wasn't into it much either. Mandy makes him look so tiny as she towers over him. Obviously from her big smile we can tell they were having fun with the situation. It reminds us that she's still her wholesome self. In fact, Mandy recently opened up to TV Guide about what sets her apart from some of Hollywood's other young stars. Here's more:
How have you been able to sidestep the troubles that have plagued Britney and Lindsay?
I think it all sort of comes down to family and having this wonderful support of people in your life. I know this sounds Pollyanna-ish, but it's not. I don't relate to that kind of lifestyle and exposure. That is never really the situation I've been in. And I feel lucky for that.
We agree that Mandy is lucky to have been able to rely on her strong family background. She's also stayed out of the scene which has helped her avoid trouble. If only LL and Brit had a support system then maybe they'd be a positive role model like Mandy.
For more of Mandy, Billy and more just
Images include Justin Theroux, Amy Sedaris, Mandy Moore, Billy Crudup and Bobby Cannavale.