Mariah Carey's New Song Touch My Body
Mariah's New Single — Love It or Leave It?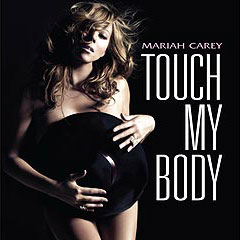 The first single from Mariah Carey's anticipated E=MC² album hit the airwaves on Florida radio station Wild 95.5 today, but it's maybe missing some of her signature sound. "Touch My Body" is an upbeat ballad but the lyrics are a little laughable. Example: "I'll hug your body tighter than my favorite jeans." What do you think of Mariah's new single — love it or leave it?