Mariah Carey Singing at Rockefeller Tree Lighting 2013
Mariah Carey Officially Kicks Off the Christmas Season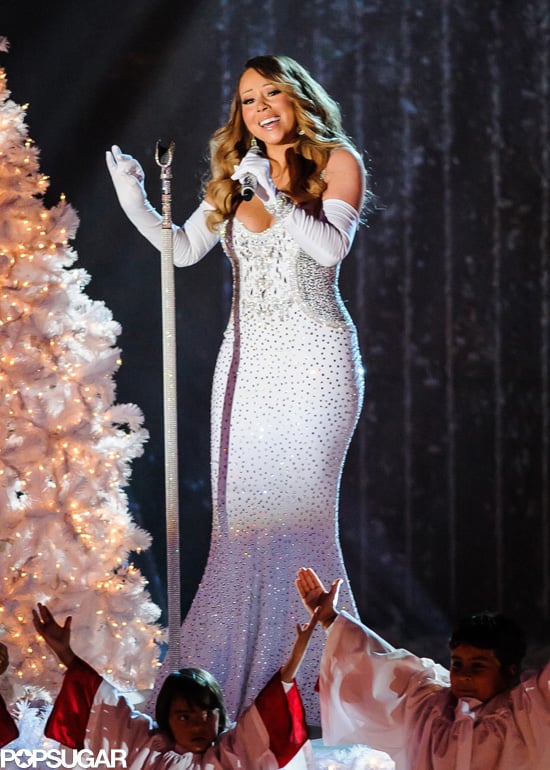 The Christmas season can officially start because Mariah Carey is singing holiday songs. The pop diva pretaped two performances for the annual lighting of the famed Christmas tree in Rockefeller Center in NYC on Tuesday night. The actual lighting ceremony will take place tonight at 9 p.m. EST on NBC, but Mariah got a head start on the action, which will also include performances from Mary J. Blige and Ariana Grande. Mariah is no stranger to the Rockefeller tree-lighting bash as she has performed at the annual event every year since 2009.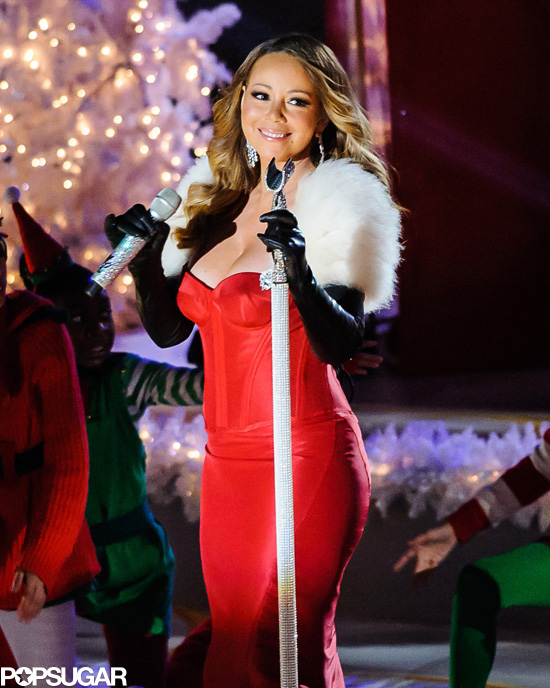 Keep reading for more Mariah Christmas.
Of course, for many of us, it wouldn't be the holiday season without Mariah's yuletide song, "All I Want For Christmas Is You." Listen to the track below, and get into the spirit!