Mario Gets Healthy for Miss America
Mario celebrated with Disney on Ice this week at their Yes to Health and Fitness show. He's so smiley with his hands on his hips showing off his fit body. Mario is also getting ready to host the Miss America pageant this year in Vegas on January 29th. Here's more: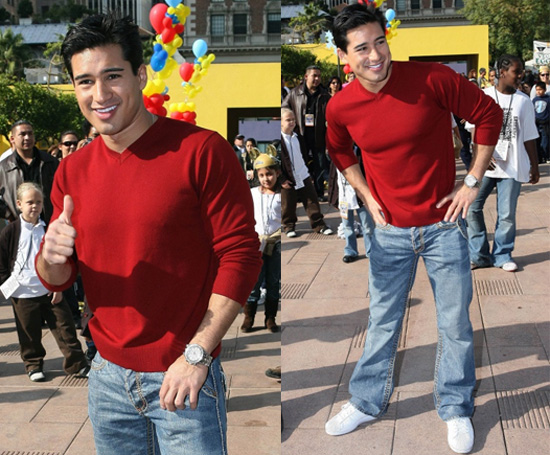 "I'm honored. I think it's going to be great," Lopez told The Associated Press from Los Angeles prior to the announcement by Country Music Television Inc.'s officials in Nashville, Tenn. The pageant will air Jan. 29 from the Aladdin Resort & Casino on the Las Vegas Strip.

Having proved he can dance on ABC's "Dancing With the Stars," the 33-year-old actor ("Saved by the Bell") said he didn't plan to sing the pageant's "There She Is, Miss America" theme made famous by longtime Miss America host Bert Parks.

"I really don't sing," Lopez said. "I like to sing, but I don't sing well."
More pics of the ageless Mario and Disney friends so read more