Mario Lopez and Elizabeth Berkley Dancing on Extra 2013
AC Slater and Jessie Spano Reunite and Bust a Move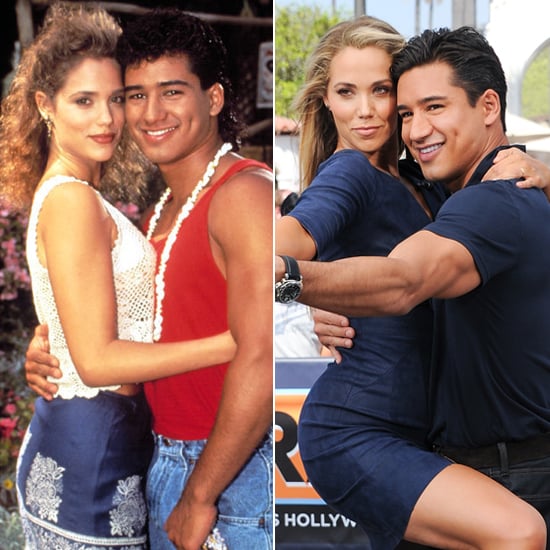 AC Slater and "Mama" — together again! On Wednesday, Dancing With the Stars contestant Elizabeth Berkley got to show off her moves with her Saved by the Bell costar and Extra TV host Mario Lopez during an appearance on the show. The former onscreen flames spun around the stage, bringing to mind their best dance moments at Bayside High and The Max. Afterward, Mario tweeted, "Tango time with my girl @ElizBerkley on @ExtraTV! So proud of you . . . #WorkItMomma."
Earlier this month, Saved by the Bell fans had another reason to celebrate when Mark-Paul Gosselaar participated in a hilarious interview about what a modern-day Zack Morris might do in different situations. He joked about how Zack would feel about CrossFit, catfishing, and gluten-free diets, adding that Screech was, in fact, a robot. Watch the tongue-in-cheek interview below:
And — just for fun — let's look back at some of the best dance scenes from Saved by the Bell. Remember when Slater rocked a leotard while leaping around The Max? Or when all the guys did a "Barbara Ann" routine together? Check out these Bayside blasts from the past below.