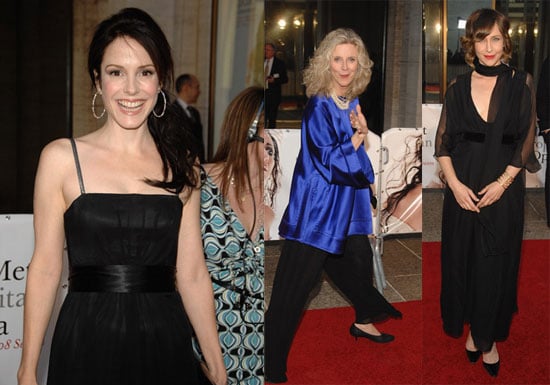 0
Mary Louise Parker Goes To The Opera
While over in LA starlets got sloppy at a club named Opera, in NYC celebrities were out for the opening of the Met's 2007-2008 opera season, starting last night with Lucia di Lammermoor. Mary Louise Parker took a break from her new baby to attend the cultural event alongside Blythe Danner and Willem Dafoe. As usual, MLP looked beautiful, happy and demure (which is more than I can say for her character's behavior on last night's episode of Weeds - yowza).
To see everyone else at the event including Walter Cronkite, Jane Fonda, Barbara Walters, Zac Posen and more just
Images include Mary-Louise Parker, Zac Posen, Vera Farmiga, Barbara Walters, Walter Cronkite, Willem Dafoe, Bianca Jagger, Blythe Danner, Bob Balaban, Jane Fonda and Placido Domingo.