Matt Damon Looking Buff in LA
My, What Big Muscles You Have, Matt Damon!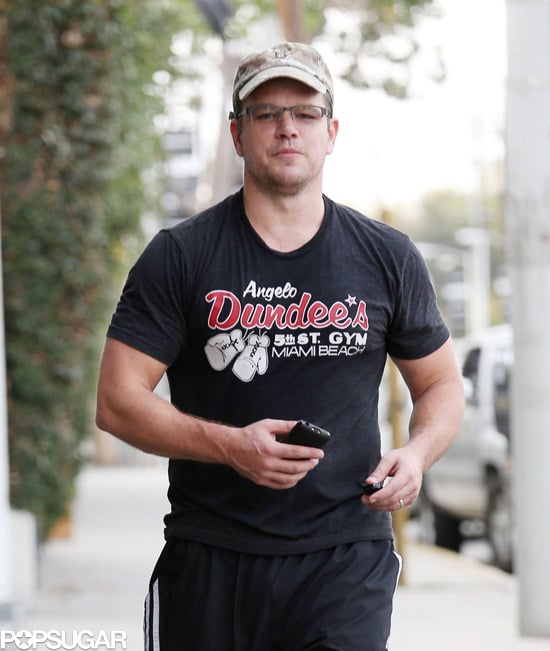 Matt Damon showed off his muscular arms during a gym stop in LA earlier this week. Matt's longtime pal and business partner Ben Affleck has also been hitting the gym quite a bit in recent months as he bulks up for his new role as Batman in the upcoming film Batman vs. Superman. Ben put his new buff body on display last month, when he wore a tight white shirt during an errand run in LA's Brentwood neighborhood.
While we don't know if Ben and Matt have been hitting the gym together, they have launched several new projects since Matt moved to the West Coast this Summer. The pair's production company, Pearl Street Films, has two TV shows in the works — More Time With Family, which will air on CBS, and The Middle Man, which was recently picked up by Fox.