Matt Damon Wants Clean Water For Everyone
Matt Damon stopped by the Clinton Global Initiative in NYC on Friday to talk about H2O Africa, his clean water project. He was there as part of his commitment to the Global Water Challenge, which helps provide sanitary and clean drinking water to the world's poorest populations. The cause has been close to Matt's big heart for years and now his charity work is more important to him than ever. After his big day, hopefully he found somewhere to sit back, relax, loosen up his tie and watch the debate.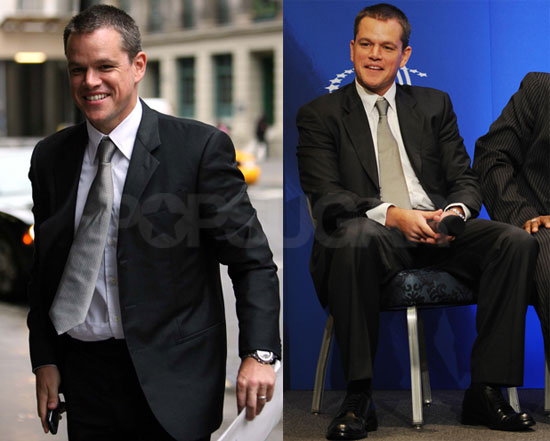 To see more of Matt in his suit just read more.