Matt Lauer as Pamela Anderson | GIFs and Photos
Matt Lauer's Baywatch Moment Officially Wins Halloween
Matt Lauer created quite the stir online today when he dressed up as a Baywatch-era Pamela Anderson on the Today show for Halloween. The morning news hosts always get a lot of attention for their extravagant Halloween costumes each year, but their creations this holiday really take the cake. In case you missed Matt's glamorous beach-babe moment, we've rounded up the best GIFs and photos from his gender-bending appearance, including his shimmy dance with Kathie Lee Gifford and Hoda Kotb (above), who were both dressed up in Flintstones costumes.
Matt's Grand Entrance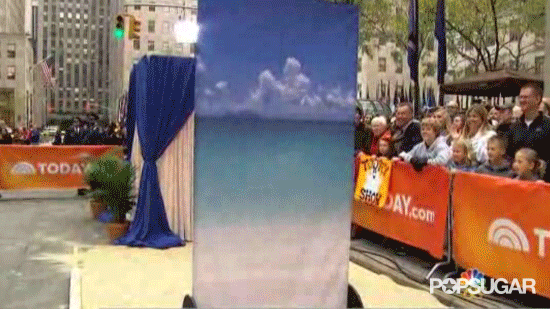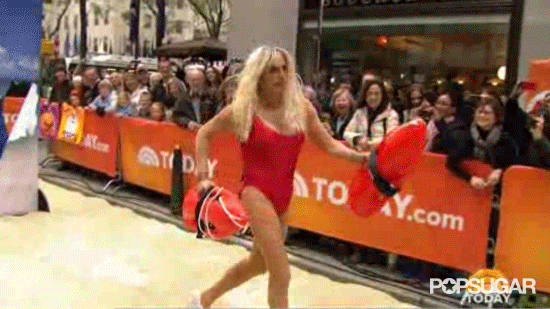 Keep reading for more photos and GIFs from the Halloween special.
Matt Really Looked Like Pam From the Front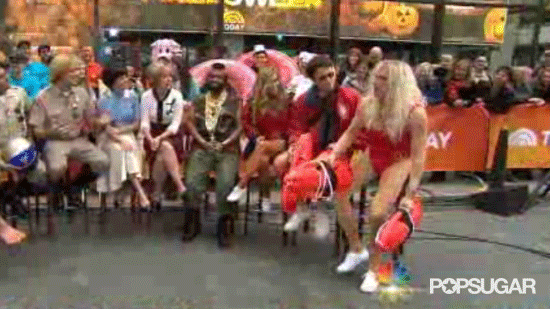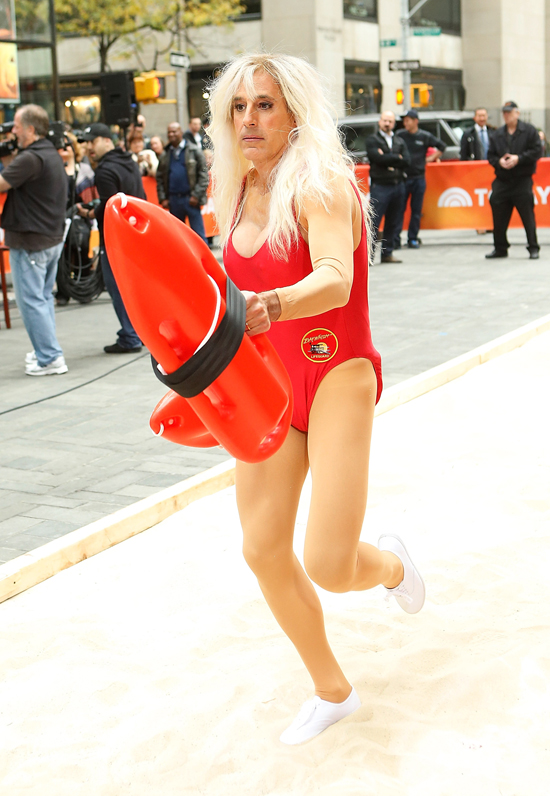 Unfortunately, Matt's Backside Padding Wasn't So Hot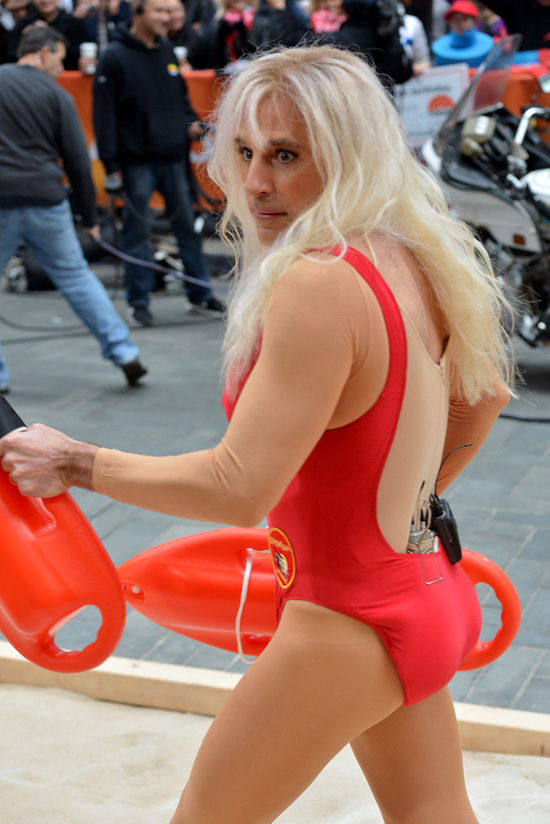 Bonus GIF: Carson Daly and Willie Geist Rocking Out in Costume!