Matt's A Member Of Exclusive Dad Club, George Still Not Into It
Matt's A Member Of Exclusive Dad Club, George Still Not Into It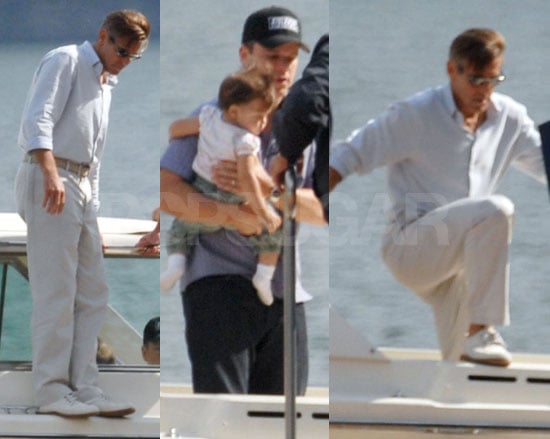 0
Matt's A Member Of Exclusive Dad Club, George Still Not Into It
The Ocean's 13 boys' Cannes party might be over, but Damon and Clooney wisely hopped over to George's Lake Como villa to relax a bit before having to show up for all the big Ocean's premieres next week. Seriously, of all the celebrity vacation homes, George's Italian estate is probably the one I covet the most. Matt and George even took Matt's little bundle of Isabella out on the lake for a boat ride. Yay! Cuteness! While the boys were back at the festival, as usual, they gave a whole bunch of hilarious/adorable interviews. Here's a little from Matt on being a dad:
"It's amazing to be a new dad. It just defies description. I feel like I got made a member of a club I didn't know existed. I really didn't think about other people's babies. They would always show me pictures or hand me the baby. I'd say 'Keep it away from me.'"
Matt also joked a bit about how weird it is for George that the Ocean's set was completely full of babies. Something tells me it still wasn't enough to get Clooney to want to settle down. Ever. I definitely still love seeing their guy time (like, a lot), but Matt talking about being a dad is pretty freaking precious, too. Well, to be fair, just about anything these boys want to do is fine by me.
More of the cute boys and adorable Isabella so