Matthew Broderick Talks About the Twins He and Sarah Jessica Parker Are Expecting on The Late Show
Matthew Takes James Wilkie For a Spin, Talks About the Twins
Matthew Broderick gave James Wilkie a lift on his scooter as they made their way to school on Friday morning in NYC. Aside from tackling the city on two wheels, Matthew's been busy promoting his new Broadway show, The Philanthropist. He made an appearance on The Late Show earlier in the week, opening up about the two things on everyone's minds — the twins he and Sarah Jessica Parker are expecting via surrogate. Here's more: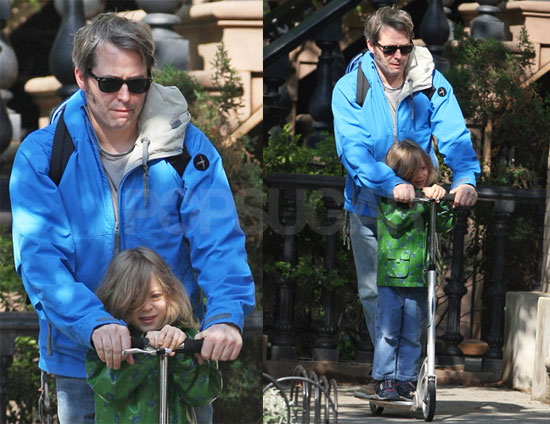 On James' reaction to his new siblings: "He's pretty excited. . . He said, 'We have to get a lot of princess toys.' . . . He's just now thinking, 'Wait a minute, am I [not going to be an only child anymore]?' . . . He's a pretty grown up kid."
On being nervous: "Oh man, I'm nervous just even thinking about it."
On being ready: "Yeah, I'm ready. You know, I've asked people, 'What's it like to have twins?' One father said, 'I don't recommend it.' But the rest have been very positive."