Meet Our New Feature: The PopSugar 100 List!!!
We are super excited to finally introduce you to our newest feature: The PopSugar 100 List!!
What is it? Well, we've put together profile pages for the biggest celebrities in Hollywood (Do you think it's missing someone? Tell us who here.) for you, our readers to rate on five criteria (likeability, talent, style, class and looks). From there we will take your votes, combine them with the elusive "Pop Factor" (complex equations and all) and put together The PopSugar 100 List, to be released June 1 (and each June 1 from then on) of the current hottest celebs.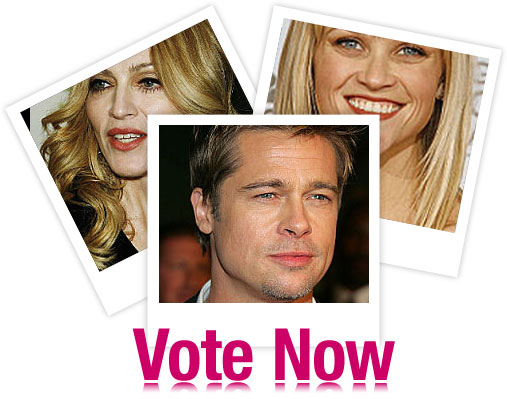 Each profile page contains so much more than just the voting, though. It's basically a huge Internet Mash-Up, combining YouTube videos, Wikipedia entries, Flickr photos, Sugar Network Stories and Pop's pictures. Enough for ya? You can also sign up to be "A Fan" of a celeb (like being a friend on TeamSugar) and leave guestbook entries about your favorite stars. Wheee!
Your vote counts every day, so be sure to come back and update it if your feelings change. Did someone you didn't like give an awesome interview? Raise their likability. Did your favorite starlet wear an awful outfit? Lower his or her mark on style!
Let's be honest here, there's way more awesome stuff than I can explain in one measly post, but we promise, you'll love it! So what are you waiting for? Go play! Get Lost In It! And, of course, tell us what you think.
Plus, we'll be giving away free PopSugar T-Shirts to the 10 users who rate the most Celebrities in the next week! Fun!