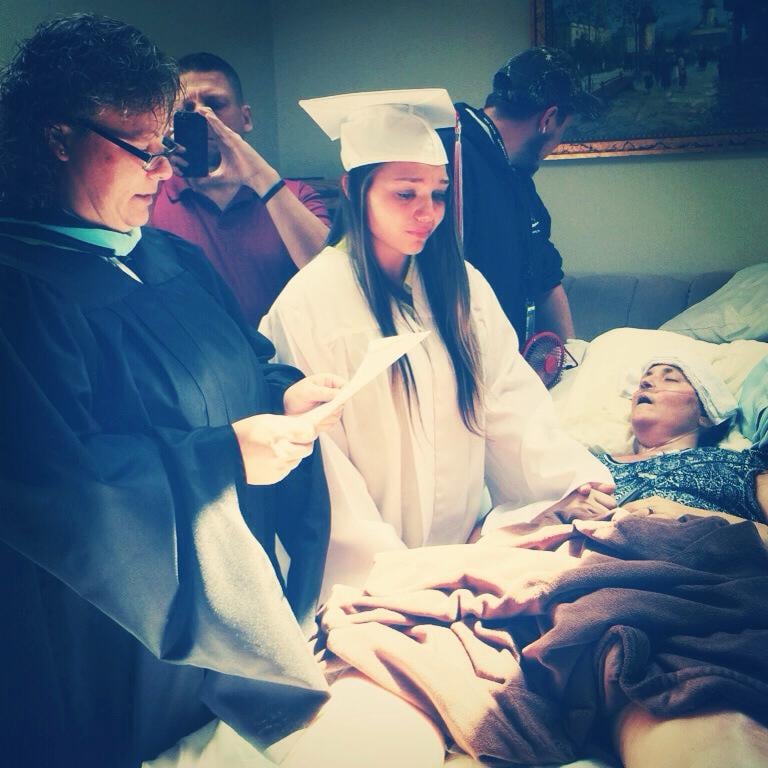 Source: Facebook user Megan Sugg
High school senior Megan Sugg made her mother's wish come true when school administrators helped her throw a cap-and-gown graduation ceremony at her mom's hospital bedside. Megan's mom, Darlene, had been battling cancer for four years, and she set a goal to see her daughter graduate from high school. Last week, a month before the official commencement ceremony, the school's principal stood by Darlene's hospital bed as she read a graduation speech she wrote for Megan. Darlene's husband, Steve, said of the special moment, "My wife was glowing to see Megan graduate," adding, "Everyone was crying."
A day after the touching graduation ceremony, Megan fulfilled a second wish when she modeled her prom dress for Darlene before heading to her senior dance. The following afternoon, Darlene passed away while holding her husband's hand. Talking about her mother's last days, Megan told NBC, "It was bittersweet. I was glad mom got to see me graduate, but I was sad to know that was the last moment I'm going to have with her."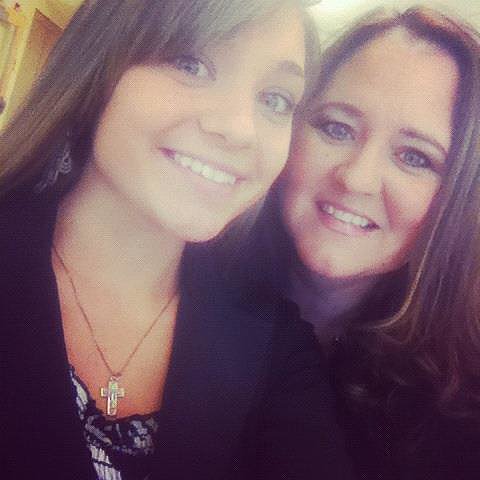 Source: Facebook user Megan Sugg