Michael C. Hall Goes on the Move and Plays Daddy on the Dexter Set
Michael C. Hall was on the set of Dexter in LA on Thursday, carrying a very cute little costar alongside his on-screen sister and real-life wife Jennifer Carpenter. In one scene, MCH was spotted carrying boxes marked "Harrison" out of the home Dexter shared with Rita, perhaps hinting that TV's favorite serial killer will be quite literally moving on after his wife's death. The actor recently shared a few hints about the show's upcoming September 26 premiere and promised that season five will be a tough one on his character. In two weeks, MCH and Jennifer will be decked out for the Emmys — Buzz is breaking down all the major categories and fill out your ballot for a chance to win an iPad!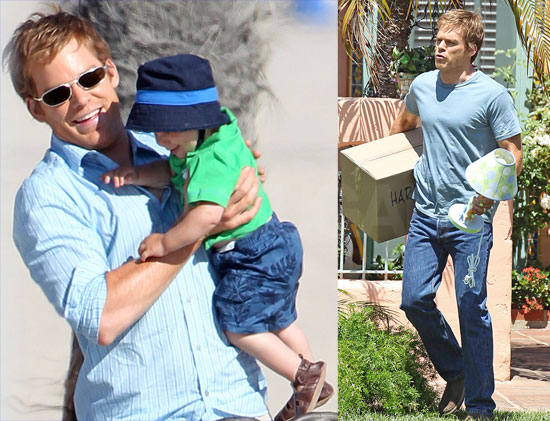 To see more pictures of MCH on set, just read more.