Michael Douglas on Oral Sex and Throat Cancer
Michael Douglas's Statements on Throat Cancer — Refreshingly Honest or TMI?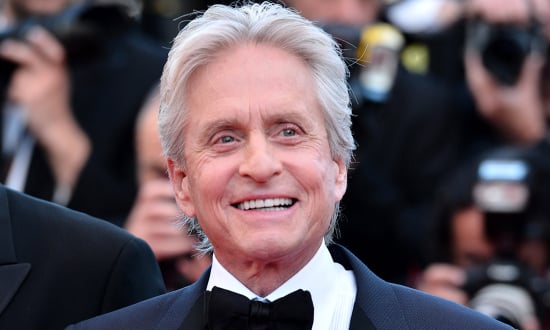 Michael Douglas grabbed headlines Sunday for apparently disclosing that oral sex caused his cancer. The actor, who beat stage-four throat cancer last year, said HPV, and not years of smoking, led to the disease. "Without wanting to get too specific, this particular cancer is caused by HPV," he explained, "which actually comes about from cunnilingus." According to The Guardian's article, Michael also admitted that he worried the stress from his son's incarceration triggered the cancer, but in the end it was a "sexually transmitted disease that causes cancer." He also added, "And if you have it, cunnilingus is also the best cure for it."
On Monday morning, Michael Douglas's rep walked back the comments a bit, with a statement that read, "Michael Douglas did not say cunnilingus was the cause of his cancer. It was discussed that oral sex is a suspected cause of certain oral cancers." In response, The Guardian released audio and the transcript of the interview, which supports its original article. Either way, the story got people talking about HPV. According to research cited by the Centers For Disease Control, 60 percent of cancer in the back of the throat is caused by HPV. By opening up, Michael could raise awareness about the risk and further the conversation about the vaccine and other forms of prevention. But do you think he should have kept the details of his sexual health to himself? Weigh in below.